There have been significant supply problems over the last few months with Two-Way Radio products and accessories due to global semi-conductor supply issues.
However, there is now GOOD NEWS; Motorola have just announced a new radio model, the Mototrbo R7, which is compatible with DP4000(e) series radios and chargers.
The R7 series is available in both non-display and display versions – see data sheet.
Key Features include: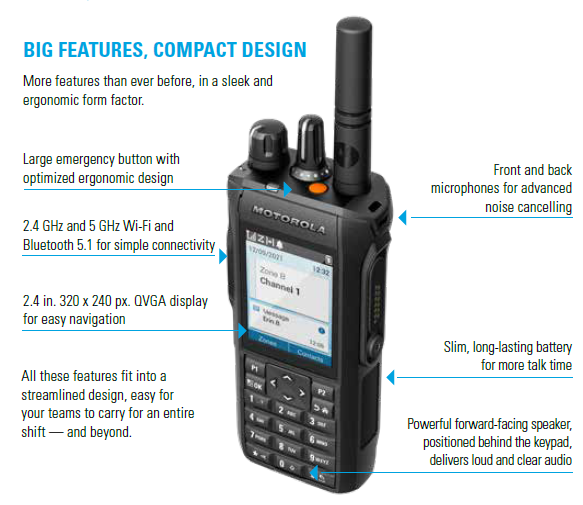 We will advise on availability as soon as we receive an update, but these radios are expected very soon.
If you wish to discuss new orders, or replacing existing DP4400e orders with R7 radios, please contact the radio team for costs at radios@businesscomms.co.uk or call 0203 4188 039